NAMVIET BARCODE has integrated RFID technology (radio frequency identification) into its products. The use of RFID labels presents important advantages over traditional barcode labels. The RFID label allows for batch reading, with a high degree of efficiency and does not require physical rendering, as with bar codes. In this way, the RFID circuits inside the label are captured by the antenna, helping to detect the product and its location.
The use of RFID labels enables the development of new applications that significantly reduce the operating costs of any retail company, while opening up other possibilities along the sales and logistics chains. These RFID tags allow goods to be controlled at all times, providing easy and low-cost product traceability.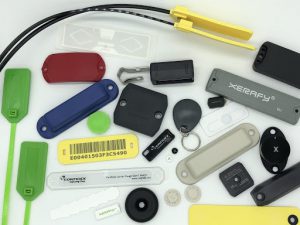 AUTOMATED THANKS TO BARCODE LABELS
When starting automation work, barcoding was the most fundamental technology. You need to mark up barcodes for devices in order to be able to effectively track and manage them. Often, companies will start with bar code technology to be able to manage more efficiently and accurately.