Solutions to apply RFID technology to laundry management
Laundry service is expanding in both capacity and quantity of laundry with the development of modern technology to serve customers the best. However, there are still a number of factors that affect service and customer satisfaction, which affect service quality, operational efficiency, and increase management costs.
Specifically, there are weaknesses such as: Long time to count and deliver products to customers, multi-task collaboration affecting productivity, not timely monitoring information for laundry orders, processing and packaging facilities. After washing products, delivering clean products to customers is still slow, it is difficult to control the product's life cycle, it is difficult to save costs…
Thanks to the advanced RFID technology in the automatic data recognition unit, it is well integrated and deployed in many applications, such as warehousing, application, asset management, livestock management. Animals … RFID technology is a device identification system. Software or objects need to be visualized depending on the safety and performance of radio detection, including items such as readers, RFID tags… RFID tags are applied to objects or objects must be checked and managed. There is a chip on the antenna that allows it to receive the source signal from the card reader and receive the data using the RFID reader.
If you are a large scale washing machine that needs smarter systems and tools for efficient management, or need more optimization to increase competition, differentiate and improve customer satisfaction. The deployment of intelligent identification systems such as RFID is a matter of great concern and is also the first condition that determines the development of the laundry industry today.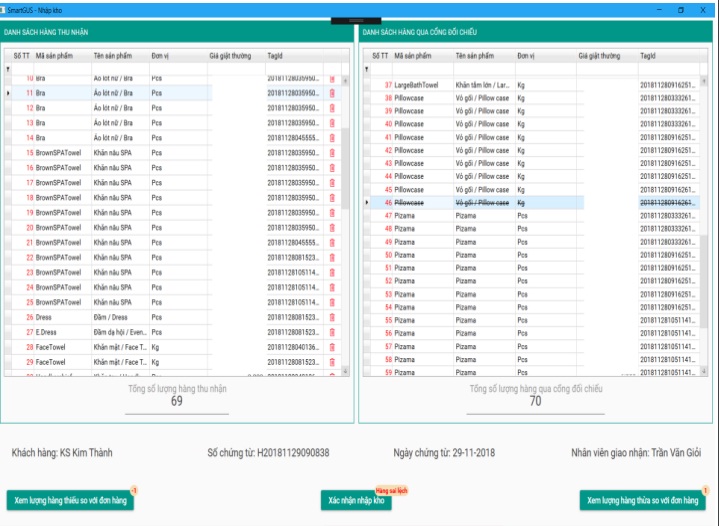 In theory, the working principle of RFID in asset management and identification, most of the trained people can fully understand, but turn to each specialized management team to solve the problem in the best way. with the fact that it is not easy for companies to get the best and better target management. Compared to saving costs using RFID in management. This requires the solution provider to have a very thorough knowledge not only of RFID technology but also of production and business management in the industrial laundry sector, as well as have a good knowledge of important equipment of the system such as readers, antennas, data loggers, but determining and selecting the most appropriate and optimal rfid signal for the operating environment and operational problems of the customer . . Also, the next key is seamless integration of tools and business software usage… All of this knowledge can help create a complete solution that delivers on an accepted commitment. get more complete and let the laundromat operate and use.